To help fellow travelers with the Ferry from Dubai to Iran (it departs from Sharjah to be precise and arrives in Bandar Abbas), we collected the ferry information and custom process. Please leave a comment if you have any questions or if you want to add your information. It's a lot of steps, but that's mainly because of the custom process in Iran 😉
When you enter the Middle East from Africa, you may also want to read our travel information about the ferry crossing from Sudan to Saudi Arabia.
How to get tickets for Dubai to Iran ferry
We bought our tickets directly from the ferry office Valfajr. Fixed prices which you can book through their office Al Hili Marine Service. Check schedule with them as this can change due to holiday's.
Location ferry office to get tickets:
AL HILI MARINE SERVICES LLC
GROUND FLOOR, IKHLAS TOWER
AL KHAN AREA, SHARJAH.UAE.
Coordinates: 25.329375, 55.367409
Open in Google Streetview
Tel: 0097165288575
Ferry prices and information
Last update: august 2016
The ferry from Dubai to Iran sails on Sunday, Tuesday and Thursday from Sharjah (next to Dubai) to Bandar Abbas in iran.
Tickets can be booked a day before departure
Ticket for passenger – AED 300 + 35 for immigration fee ($90,-)
Ticket for car (Toyota LandCruiser) AED 1.935 ($ 510,-) (Including all handling fee and documentation charges in port Sharjah
Practical on board ferry info
You can drive your car on the ferry yourself. During the trip you can go to your car and sleep in it if you like. (Because of the summer temperature we stuck to the aircon deck of the ferry;-)
Departure time around 9 pm but you have to bring your car around 3 pm and start customs at 12 pm. Long wait at the port so make sure you have enough food, water and a book!
Ferry from Dubai to Iran takes around 11 hours
Woman: You need to wear you headscarf on the ferry!
You get a meal and breakfast on the ferry (included)
In Iran you can drive your car off the ferry, but you have to park it in the custom section and come back to the ferry. It can take a long time before you are reunited with your car, so take everything you need for the coming 4-6 hours;-)
You have to hand in your passport before leaving the ferry and will get it back at customs after a nice interview and some paperwork.
Fixer: We didn't use a fixer in Iran to get our car out of customs. The port can call somebody if you like (ask at immigrations), but for a crazy price of $ 100,- we decided to do the process ourselves. You need to be patient, but the people in Iran are friendly so everybody will try to help and send you to the right office.
Get your car back from customs in Iran
Advice: You need a lot of copies (passport driver, carnet ect). There is a place in between the arrival area and the custom building were you can make copies. If you smile they accept dollar notes
Step 1: Obtain a delivery order for your car
This building is located 4 km out of port! Coordinates: 27.165667, 56.229665
Ask around were you can find this building and somebody will bring you. If you need a taxi and already have local money it should be around 25.000 Rial ($ 0,70)
Ask for Zaku on the second floor. He needs a copy of drivers passport and the shipping bill. He will prepare the papers which are needed for your second desk;-)
Continue to ground level and go to the left desk. You have to pay the handling fees for the port of Iran. Amount depends on the bill, but should be for a similar car around $ 40,- Pay in Iran Rial
There is a bank next to this building were you can change money (they will give you the black market rate).
You will receive the proof of payment from a different desk and with everything stamped you should have a total package existed out of:
Copy passport
Copy shipping bill
Original shipping bill
Delivery order
Declaration
Proof of payment
The next person will make sure you have all the stamps and you are ready to go back to the port to continue the custom process;-)
Step 2: Back in Port: Go to Customs building
2x copy of passport driver
1x copy of Visa and entree stamp
2x form (provided by them)
Delivery order
Carnet de passage
Customs will check the car with you and return to custom building to stamp your carnet
The probably write on the back that you need Iran number plates. Just tell them you will organize this at the police station. Don't bother about it, all the officials we met told us you don't need it anymore.
Don't pay for a Diesel card. It costs a lot of money and you can get diesel everywhere without the card. They didn't tell us to get it, but we spoke with people who had to buy it (mostly land borders).
Step 3: Get another stamp
Coordinates 27.153743, 56.204202
They need to see the carnet and will make a copy of the carnet with stamp
Pay 350.000 rial ($10,-) and make sure you get the receipt, you need this for your final step;-)
Step 4: Get a temporary permit to enter the customs area at port
You need to show this permit at the security gate for entering the restricted custom area were the car is parked.
You can get this permet at the little office in between the main building and the Custom building. Around coordinates 27.154443, 56.204305
They keep one passport as a deposit
Step 5: Find your car and go to shed 4
Find your car inside the customs area. Take your car and go to shed 4 (yes this is the custom building in the port restricted area)
Coordinates: 27.149113, 56.202818
They need a copy of your carnet with the stamp and will make a new document to add to your collection of papers;-) If they want to check your car they will do it at this place.
Step 6: Drive through security checks.
The first security check is from the custom area (they check if you have all the papers).
Bring back the temporary permit and receive your passport
Go to the last security check and hand in your collection of papers with stamps.
Step 7: Welcome to Iran and enjoy this beautiful country with lovely people!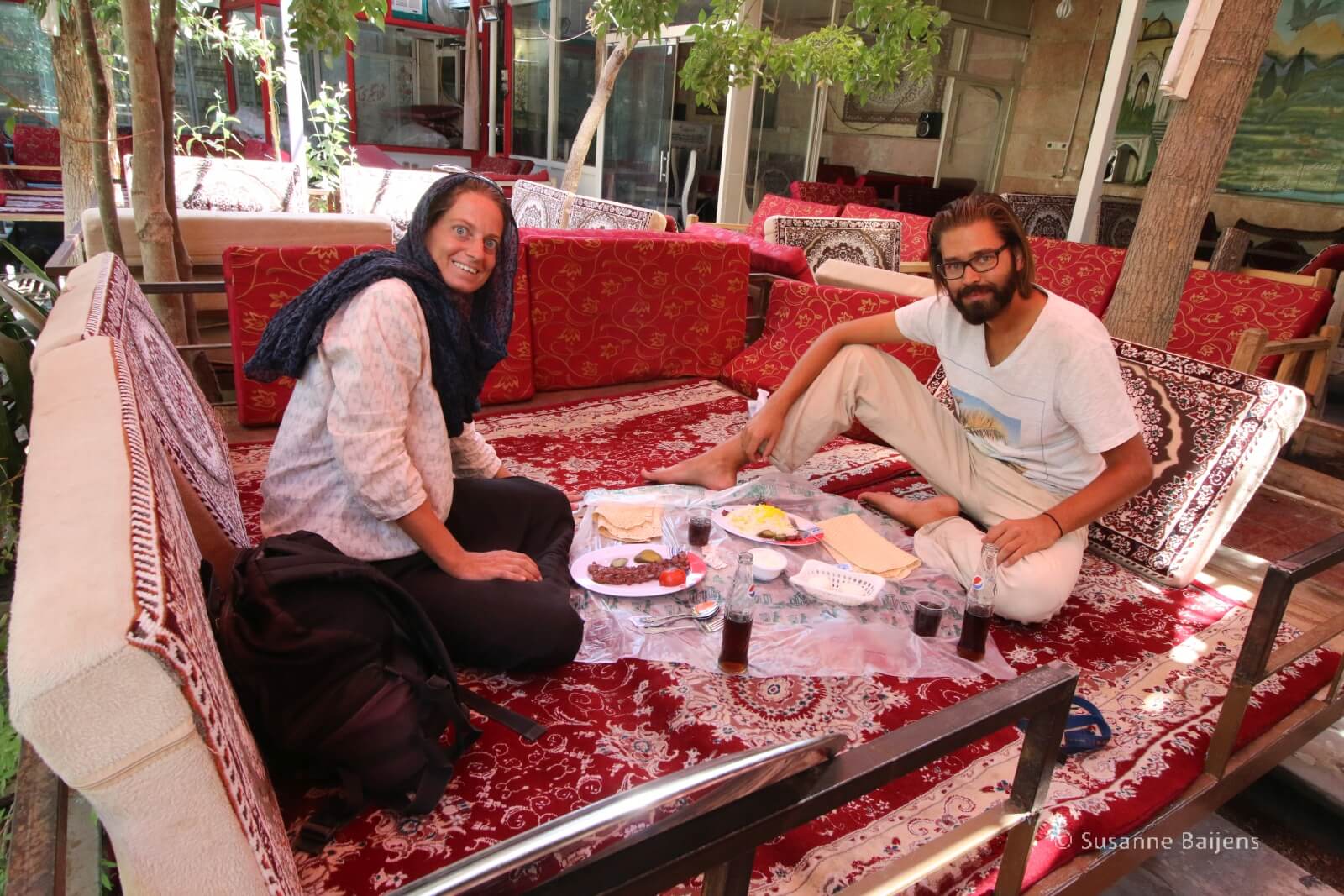 Share your thoughts, comment bellow
If you have any questions about the ferry crossing or about the custom proces, don't hesitate leave your comment below. Also if you any information to add to this page, or you just want to share your thoughts, please leave a comment bellow!
Get an impression of Iran
If you want to see or read about how we experienced our travel trough Iran, please read our blog posts. The first part is about the southern part of Iran, the second part is about the northern part of Iran including Theran.
Emirates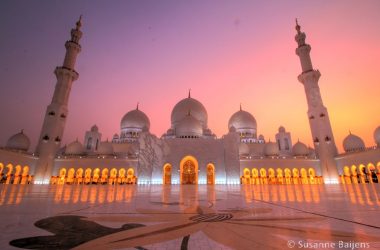 Goodbye Africa, hello Middle East! Straight through Saudi Arabia!
Ferry from Sudan to Saudi Arabia prenote: We run into a lot of surprises and challenges when we took the ferry from Port Sudan to Saudi Arabia (Port Sudan -Suakin [ … ]
Iran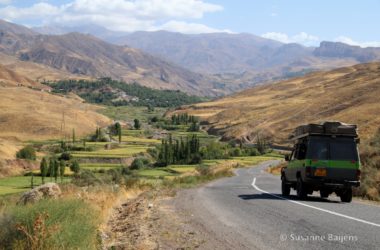 Nature and culture in Iran
We continue our journey in Iran to the mountains. The ski resort of the Iranians. We are so busy on some roads even in traffic jams. A bit like the [ … ]
Oman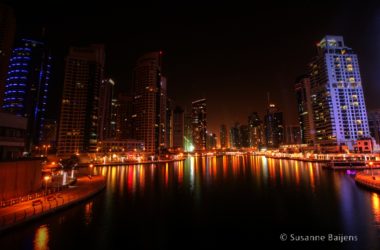 Car adjustments and enjoyment in a heavenly home in Oman
After dropping Ellen and Frank, it is time for us to get started with our favorite activity (not); Visa applications 😉 From Abu Dhabi to Dubai, back to Dubai, then [ … ]